Premium Bond Factory Aluminium Composite Sheet
superadmin
Premium Bond Factory Aluminium Composite Sheet
Sayyahafar and Khandadash Toggle Content Company started the process of launching an ACP production unit in the UAE in 2003
Over the years, with the idea that the building materials industry could have a share of modern building technology,
Backed by a nationwide survey of national sweatshops by premium executives
The manufacturing process established the largest aluminum composite sheet production unit in Shiraz, Iran's capital of culture and civilization.
Premium Bond Factory with an area of ​​40,000 square meters located in Shiraz Special Economic Zone,
The largest producer of aluminum composite sheets in the Middle East
Including four production niches totaling 12000 square meters, office building with 1000 square meters under construction, upscale guesthouse with a total area of ​​900 square meters.
The total area of ​​the factory with annual production capacity is 3.900.000 square meters.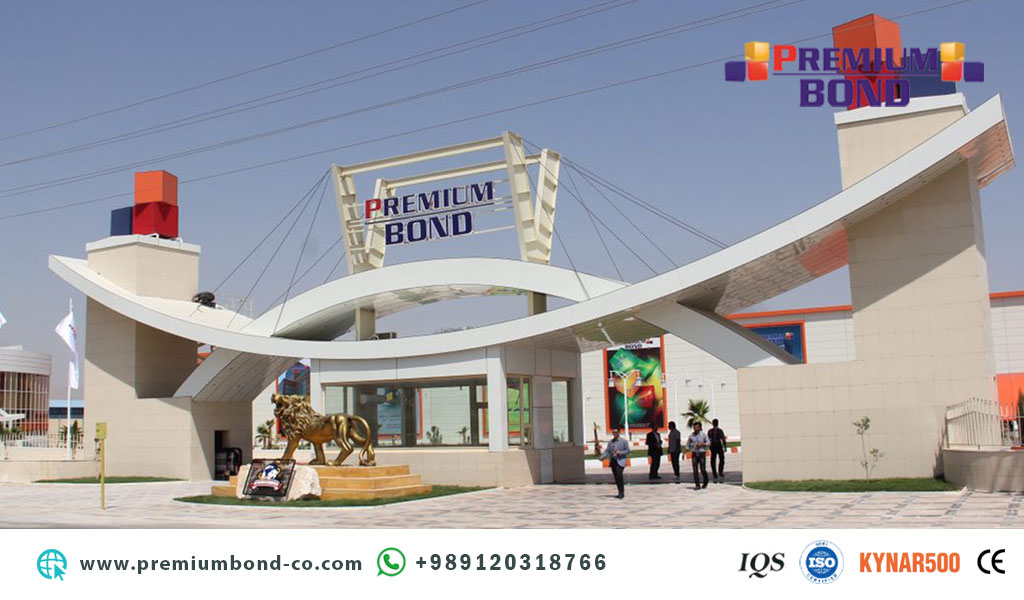 Certificates and Standards Premium Bond composite panel
Premium Bond Composite Sheets after numerous tests by internationally accredited institutions
Such as Shiraz University of Materials Engineering, Amir Kabir-Meta Color Research Institute, Razi Metallurgy Research Center, Green Ocean Laboratory Services, and
In accordance with the successful results.
And has achieved national and international standards and certifications including standards :
CE Quality Approval for Export to the Region IQS UK
ISO9001 standard from German UDEM Institute
ISO14001 standard from ICERTI UK
ISO10004 standard from ITCC UK
KYNAR 500, FR, from IQS Institute and National Iranian Standard for Quality and Compliance with Product Factory Standard No: 00049/75/93
15-year warranty for the parent company and 10-year insurance policy from Iran's largest insurer, Iran Insurance
And for two consecutive years, 91 and 92 have won consumer protection plaques and sculptures.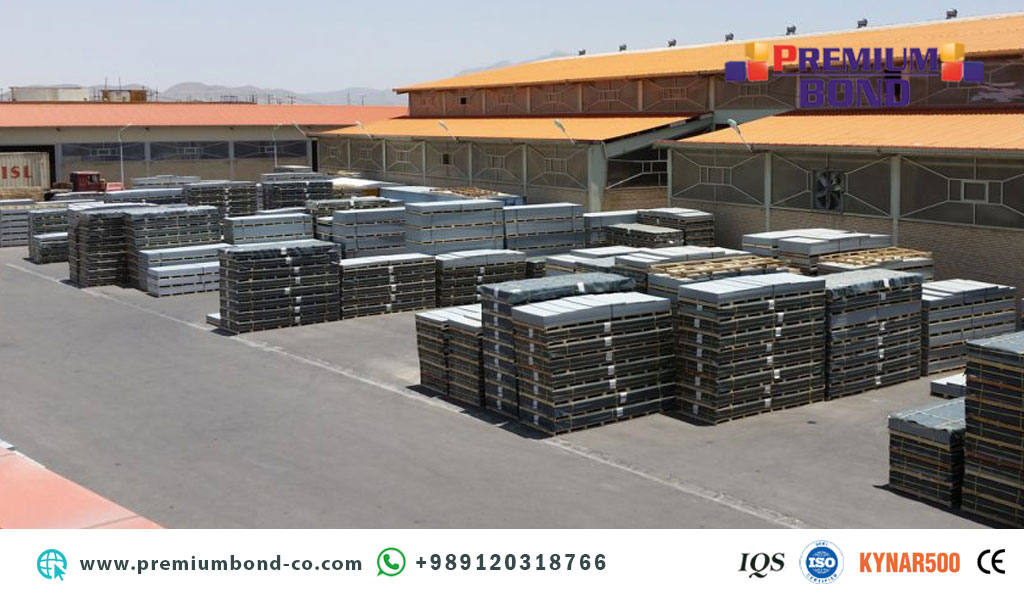 Premium Bond Aluminum Composite Alloy Sheet
Alloy 3003 Aluminum Premium Bond Composite Sheets Compared to Alloy 1100 other brands which gives them a high durability and durability,
Composite sheets are manufactured by Mitsubishi (MITSUBISHI) Japan and SIEMENS (Siemens Germany),
High quality and high grade Iranian polyethylene, special dimensions to reduce fine sheets, 72 different colors and unique designs,
Permanent inventory of warehouses, success in obtaining national and international accreditation and standards, the largest manufacturer of Nano-shining composite sheets
In the Middle East and the only manufacturer of fire-resistant composite sheets in Iran, these products are prominent.
برای امتیاز به این نوشته کلیک کنید!