Polyethylene Core Aluminum Composite Panel
superadmin
Polyethylene Composite Sheet Premium Bond
Polyethylene Core Aluminum Composite Panel
Polyethylene is a family of resins obtained through the polymerization of ethylene gas (C2H4).
This material can have different properties through catalyst and polymerization method.
Density controlled melt flow index (MFI), crystallization, branching and networking, molecular weight, and molecular weight distribution.
Low molecular weight polymers are used as lubricants.
Medium molecular weight polymers are paraffin-mixable waxes.
Finally, polymers with a higher molecular weight of 6000 have the highest consumption in the plastics industry.
The following three critical factors determine the quality of polyethylene in premium bond composite sheets are as follows: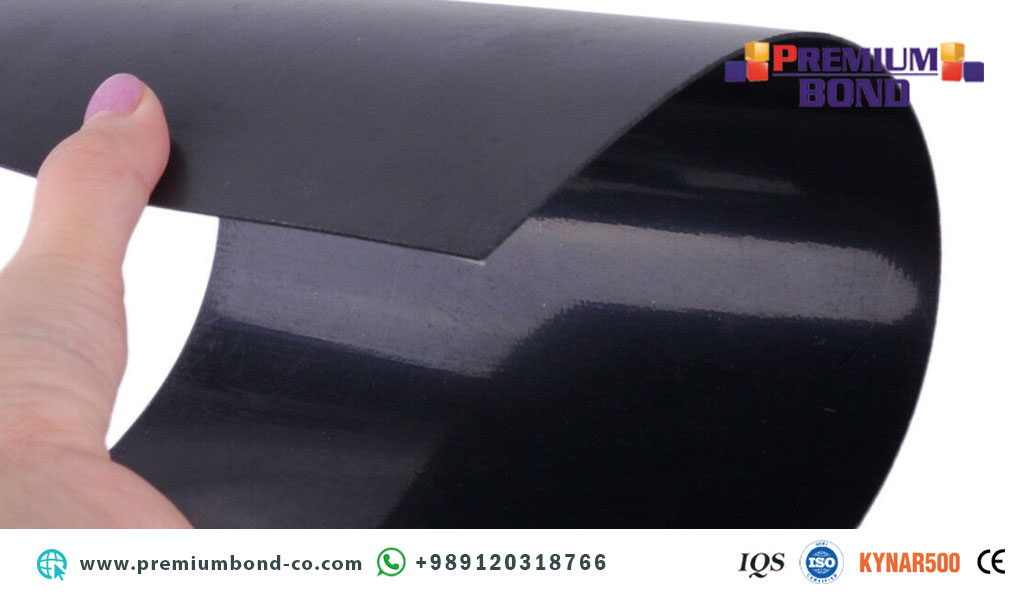 Density
Polyethylene
As mentioned earlier, the density of polyethylene types ranges from 0.910 to 0.965.
And the reason why it is mentioned up to three decimal places is that 0.003 change in density causes a significant change in features.
In general, with increasing density, linearity, stiffness, softening temperature, brittleness, and tendency to crack increase.
This is the desired density in polyethylene sheets of premium band composite sheets (between 0.91 and 0.93).
Melt Flow Index (MFI)
Polyethylene
The most practical indication is the relationship between polyethylene properties and average molecular weight.
The molten index of weight (gram) is polyethylene, which emerges from a fixed hole at 190. C within ten minutes.
This is while the standard weight is on the piston of the thrust chamber, which contains three grams of polyethylene.
The viscosity index is somewhat (but not exactly) inversely related to the melt gravity.
Therefore, by increasing the average molecular weight, it decreases.
The higher the melt index, the more psychologically indicative the processing temperatures.
This symbol is basically a measure of the ability to be extruded as a criterion for showing silanic (psychological) properties.
In general, with increasing melt index, tensile strength, tear strength, softening temperature and polyethylene toughness decrease.
And this index is calculated in sheets. G / min premium band composite between 0.4 to 0.6
Molecular weight distribution
Polyethylene
Molecular weight distribution (Mw / Mn) also has a significant effect on characteristics.
As the Mw / Mn ratio of tensile strength increases, the softening temperature decreases.
And the fragility and tendency to crack increases.
And this ratio is favorable in premium band composite sheets
It is worth mentioning that the quality of polyethylene has been evaluated in the most equipped laboratory of the Middle East and by standard devices in the factory for the production of premium bond composite sheets.
And so we are proud to announce that the quality of the raw materials used for the polyethylene preparation process is of high quality.
This has been proven by various tests during the control and quality process.
Polyethylene samples are available in two colors, green and black.
Green is a high quality ingredient and black is a recyclable material for comparison.
For comparison, after bending the polyethylene several times, we can see the difference between the tensile strength and flexural strength in both samples.
برای امتیاز به این نوشته کلیک کنید!