How to clean composite sheets
superadmin
How to Clean Composite sheets (ACM)?
Composite sheets should be cleaned annually, and how to clean its composite sheets is as follows:
The surface of the composite sheet should be cleaned with a soft brush or a high pressure cleaner with water.
If necessary, you can use a mild detergent with a pH of 6-7.
Avoid cleaning them in the sun and when the composite sheets are hot
Because drying the composite sheets in the sun causes them to fade.
Avoid detergents that contain high alkalis, such as potassium hydroxide, sodium carbonate, and acidic substances, such as home cleaners.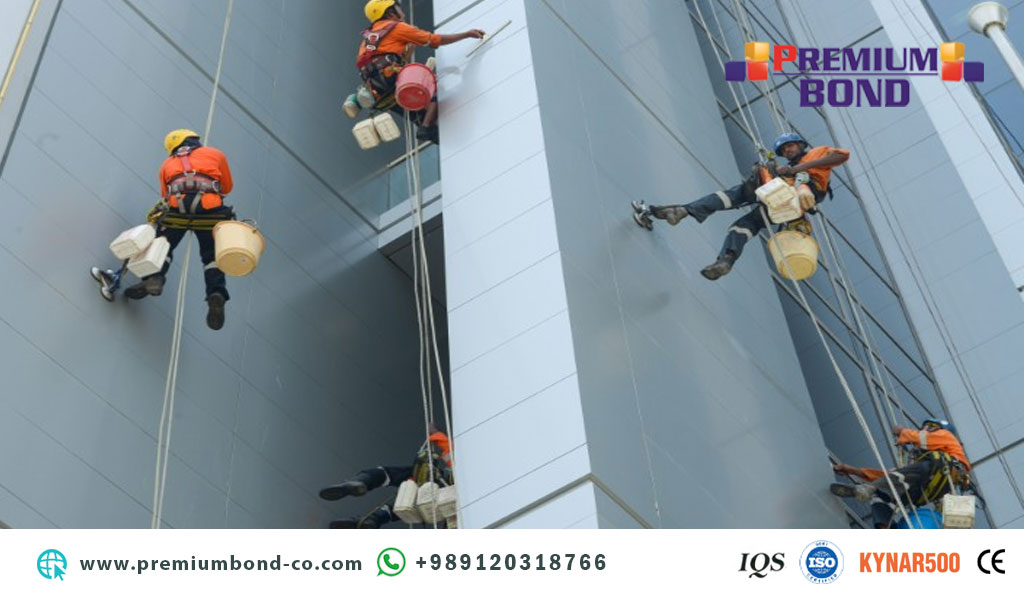 Mix 1 tablespoon white vinegar with 2 cups of warm water in a bucket or use this ratio to make a larger amount, depending on what you are cleaning. Wet a cloth or non-abrasive pad in the vinegar-water mixture and then use it to clean the aluminum surface gently.
There are two main ways to clean a cladding system. For dry dirt such as dust from the air, rain spots, and cobwebs, take a soft bristle broom or brush and wipe the facade. This should remove most visible dirt. If you're removing salt spray or droppings, it's best to start with a dry wash.
Separate the protective film from the composite sheet
The protective film must be removed from the composite sheet no later than 30 days after installation. The problems of separating composite sheet coatings are described in the article Problems of separating composite sheet labels.
Separating the composite sheet should be done at an angle of 180 degrees.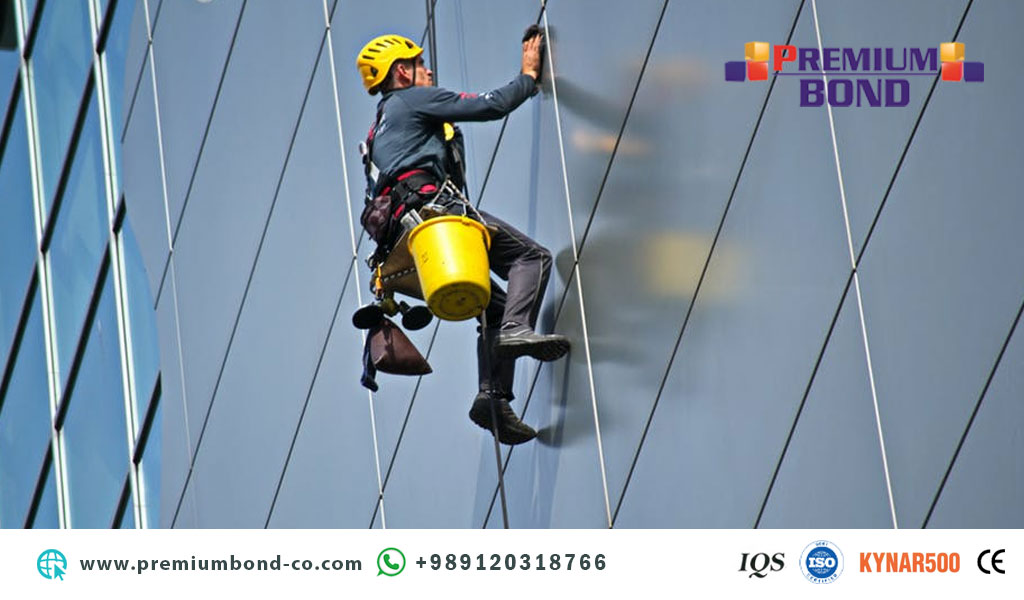 Composite sheet maintenance
Composite sheets should be stored in a cool, dry place. We recommend that you keep composite sheets in the workshop for 24 hours at 18. C before starting.
Place the composite sheets horizontally on top of each other (do not place them vertically)
They should not exceed 5 composite sheets and should have a strong pallet under them.
Composite sheets must be carried horizontally by two people.
To prevent the composite sheet from staining, be sure to wear gloves.
When composite sheets are placed on top of each other, nothing should be placed between them.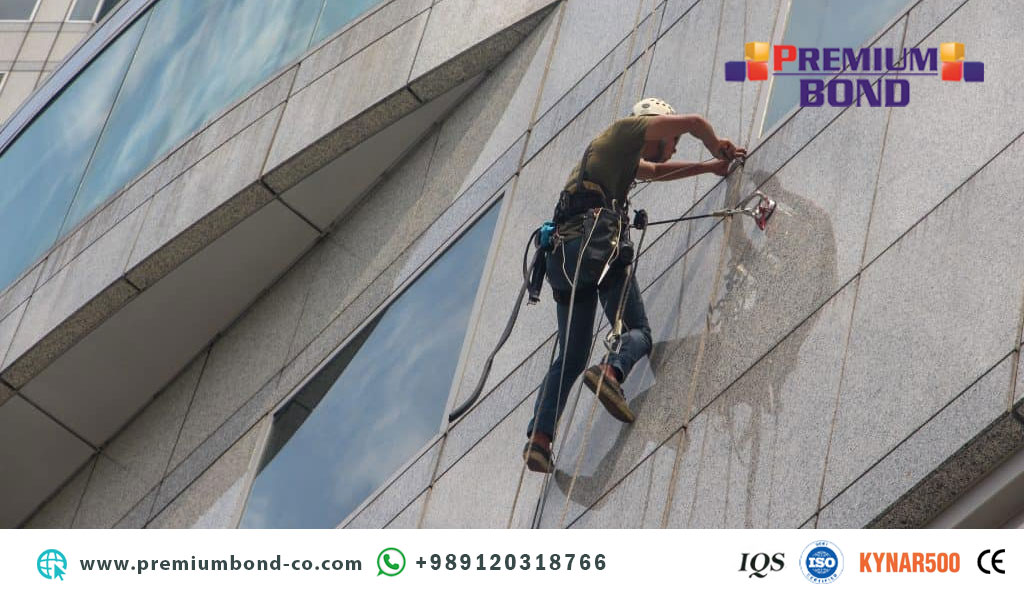 supervise
After finishing the paint, check the corners of the composite sheets before installation to ensure the color.
Installation of composite sheets with metallic and mica colors
The arrows engraved on the protective film of the composite sheet show the color of the coil.
Composite sheets must be installed in one direction. This is very important to prevent the colors from overshadowing each other, otherwise it is very obvious.
برای امتیاز به این نوشته کلیک کنید!