implementation and Design of building facades
superadmin
Design of building facades design rules
The appearance of anything may not indicate the inside of that thing, but a proper or inappropriate appearance is very influential inside that thing.
Perhaps if the appearance is good, the interior will try to maintain the reputation of the appearance and bring itself closer to the appearance in terms of features.
And the opposite will also happen.
Because our world is the world of appearances at the beginning, most people are very optimistic
Inevitably, the appearance of a building is the same as the exterior of a building
The beauty and appropriateness of the job are very important to everyone
And this has aroused the curiosity of esoteric people
And to see the heart of the work, which is the design and execution of the facade of the building, consider it for once and draw new ideas in your mind.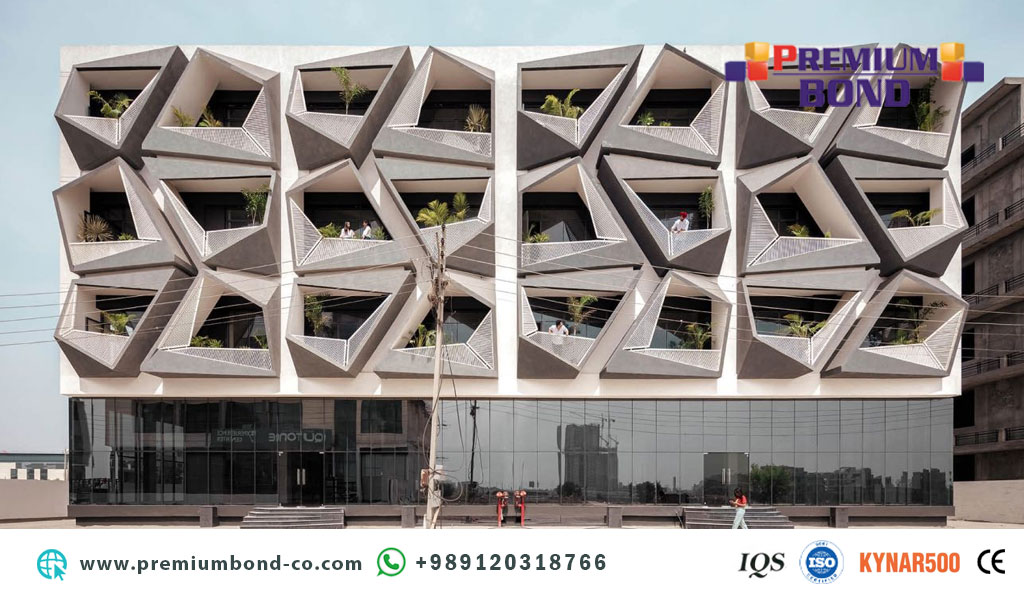 types of facade design
The facade design process is divided into three main stages:
first stage
The same ideas and initial tests before starting any movement are called counseling
This step in outdoor view is situational consultation, beauty and facade use effect
This can only be achieved with a thorough and specialized consultation, which is the basis of any compassionate and logical consultation. A job that gives you the peace of mind and the right decision to take the next step.
second stage
Recording ideas and measurements of the first stage is called design. This stage is very key and important in the external view because it requires successful and sustainable implementation of strong and artistic specialized design appropriate to the quality and price of consumables as well as specialized design in terms of use and details. The surroundings are tangible and three-dimensional, despite the professional designers, and due to the provision and approval of the customer's opinion and tastes, it has gone well. The customer offers to go to the stage with complete peace of mind and encouragement Take the third step.
third stage
The consolidation, completion and scoring of the previous two stages is called implementation. This step, especially in the external view, must be done very sensitively, carefully and thoroughly, because in the previous two steps, we have tried our best to come up with a suitable final idea. To be correct and executable, we must be successful at this stage and attract everyone's attention.
Building compilation façade
The first thing that matters in compilation façade design is your taste, not technical topics. So, first of all, You need to know which design makes your building more beautiful
You are looking for a building compilation facade design when you want:
Your façade will last for many years and will be up to date.
Having certain visual beauty
For instance, regardless of weather conditions, you will be looking for a compilation design
in Iran, the design of the compilation facade has started since the beginning of 1998. therefore From the far past, this kind of design in traditional Iranian architecture has been a part of the design.
compilation design features including:
it letting designers in applying personal taste
By combining multi-material, it can provide different meanings for the viewer
برای امتیاز به این نوشته کلیک کنید!