superadmin
Aluminum Composite selection is a specialized choice
The Composite selection is a specialized choice in which many items must be considered to be used over time.
Unfortunately, in the world, many composite aluminum sheets are produced under different names, which only carry the name of aluminum composite, which has wasted capital and frustrated the respected infidels.
Dear employers, you should be very careful in choosing aluminum composite and do not be deceived by commercial advertising, and by researching and reviewing reputable brands, you will show your specialness and feel comfortable with your good choice over time.
Specifications of a good composite aluminum sheet
1- Light weight
2- High color resistance
3- Variety in formability
4- Large and various dimensions
5. High executive speed
6- Light substructure materials
7- No need to wash
8. Sound insulation
9- High resistance to temperature change
10 – Moisture insulation
11. Environmentalist
12. Fireproof
13. The composite aluminum sheet should consist of two layers of aluminum with a thickness of 0.5 mm.
14. The use of 75% paint should be
15. Good technology in composite sheet production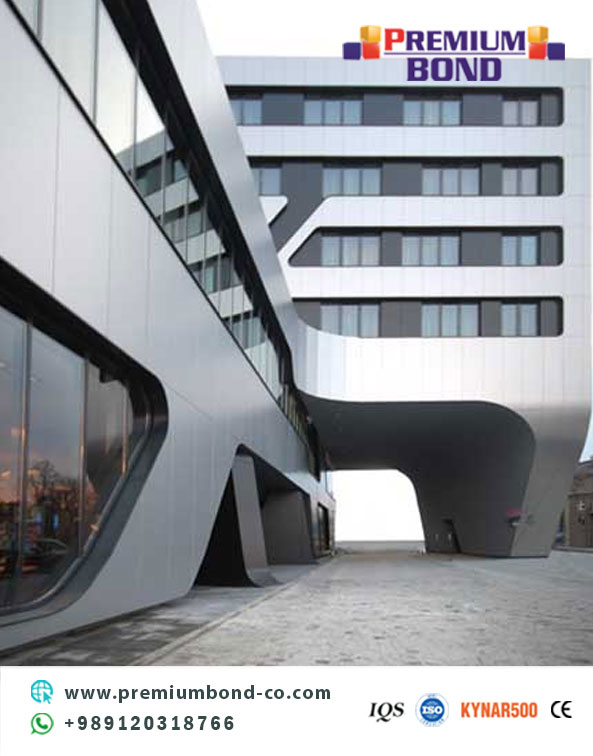 Premium Bond Aluminum Composite can meet the above requirements:
1- Premium Band composite sheet consisting of two layers of aluminum with thicknesses of 0.3 and 0.5 mm, the product of Shiraz Premium Band, which is the best in the world.
2. Use 75% Kynar500 color from PPG USA.
3- The world's top technology in production and dozens of other advantages over composite sheets in the world.
Garnet Engineering Group, the official representative of the largest composite sheet production plant "Premium Band", asks you, dear employers, to research our and premium band products as carefully as possible.
We are proud to be with you