Aluminum composite panel with NANO coating
superadmin
Nano aluminum composite panel- Premium Bond
Aluminum composite panel with NANO coating
Aluminum composite panel with nano coating while having properties such as
Anti-pollution, fire resistance, good strength, etc., due to the benefit of superior nano-meter technology
It also has unique properties such as self-cleaning, resistance to acidic and alkaline substances.
Nano composite aluminum, while having properties such as anti-pollution, good strength, etc., due to the superiority of nano-meter technology, has unique features such as self-cleaning, resistance to acidic and alkaline materials.
Therefore, according to the above features, when using nano-sheet compared to conventional PVC sheets,
There are no more worries about cleaning facade surfaces, especially high-rise buildings.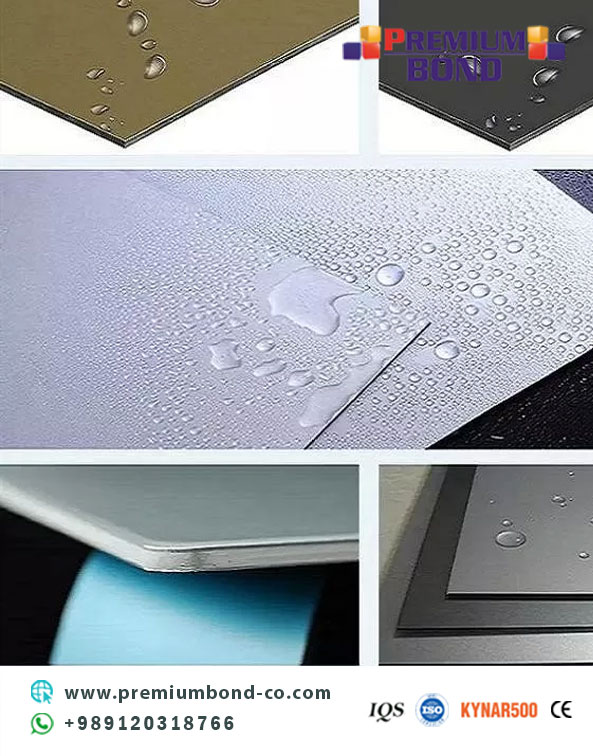 Nano panel structure
Aluminum composite nano panel from a protective layer that has automatic cleaning properties,
Easily removes dust on the surface of the paint and breaks down dirt
Or in other words, it has an automatic cleaning property.
When it rains for a long time, black spots appear between the cracks, which are difficult to clean and have a bad effect on the appearance that the nano-panel has solved this problem. Soil and dust stick to it.
Composite Panel. This new generation of ACPs has this capability to combine P.V.D.F coating with NANO micro structure which due to self cleaning and non-wet ability functions along with an exceptional feature of dazzling Shining High Gloss.
NANO ACP itself has the self cleaning function so dirt can not attach onto it easily. Therefore cleaning job is very easy ,operator can use nature water to wash the panel face ,dust will disappear ,no any scratching marks ,A new bright cladding face will appear again.
It will give the building a consistently new look and can lower your maintenance costs a lot. The strong NANO P.V.D.F layer is coated on front aluminum coil. Because of its prominent feature, the panel becomes more and more commendable in market.
ordinary other P.V.D.F/NANO ACPs . So, with their bright sparkling and metallic effects, the special effect colors provide a particular eye-catching impression.
Making a striking design statement with your building. Give it shine and luster with a modern
engineered facade of this Premiumbond U.S.A innovative ACPs. The metallic sheen created
with shining range plays with the light to create unexpected colors and effects.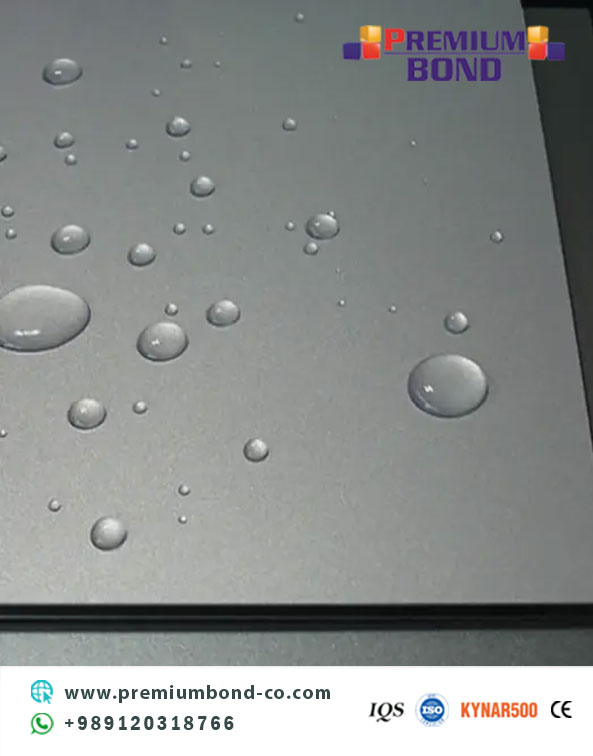 Why are nano aluminum composite panels very popular?
Through the perfect combination of modern nanotechnology and traditional aluminum-plastic panel production industry, Premium Bond has developed a new type of aluminum composite panels, which is nano aluminum composite panel.
Nano-aluminum composite panels are self-cleaning products designed for the requirements of modern architectural decoration. Compared with other metal curtain wall materials and interior wall decoration materials, it has the appearance quality, mechanical properties and weather resistance which are not inferior to the former, and has the superior characteristics of self-cleaning, environmental protection, energy saving, light weight and easy processing. Therefore, it is highly sought after by designers, engineers and owners.
Why choose Premium Bond Nano PVDF composite panel?
PREMIUM BOND get a patent for nano-PVDF panel which has the following advantages.
– Excellent easy-cleaning.
– Pollution Resistance
– Oil resistance
– Good Friction Resistance
– Strong Acid & Alkali Resistance
– Outstanding weather resistance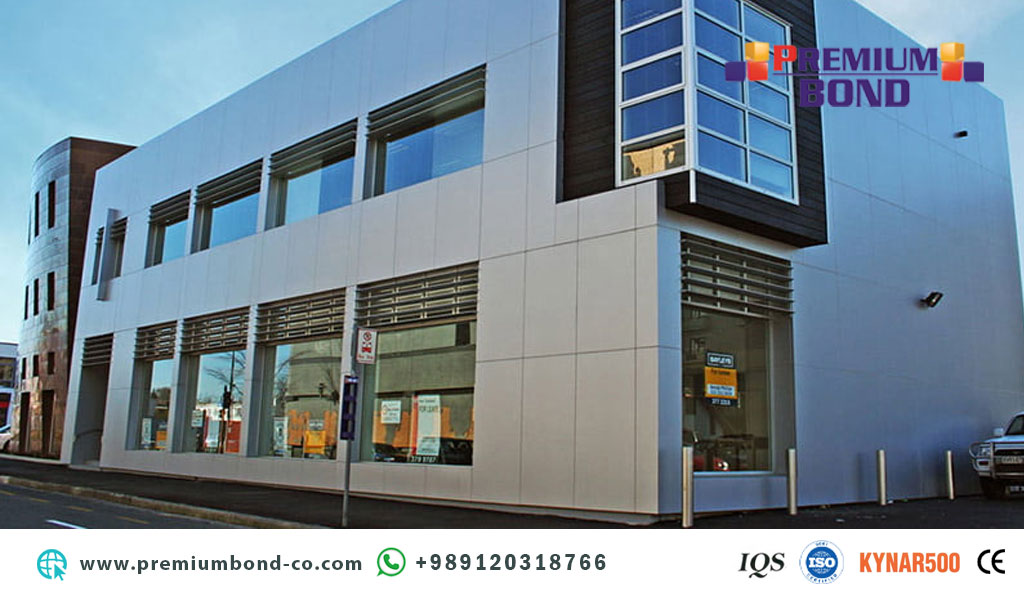 Application of Nano-aluminum composite panel
The aluminum composite panel is one of the materials that is widely used for a variety of structures, products, and buildings. In the construction, due to the cost efficiency and complexity of work, highly welcomes materials such as aluminum composite panel, which has many advantages and only few disadvantages.
At the same time, the construction profession faces numerous limitations and sensitivities. One of these sensitivities is the cleaning of towers and skyscrapers that have a composite aluminum panel appearance. Cleaning a building is important, even for low-rise buildings. However, the facade of a building and its cleanliness is involved in maintaining the appearance and value of the facade and the building as a whole. Also, in larger and more polluted cities, this importance is doubled.
But in the meantime, there are nano-aluminum composite panels that have solved this problem. In this way, in their production, nanotechnology has been used to clean the aluminum surfaces of the composite panel on its own, without the need for special chemicals and specialized methods.