Warning !!! Resistant Fire Rated Aluminum Composite
superadmin
Warning !!! Reaction to fire performance of aluminium composite panels
Dear consumer
Due to the profitability of some people and brands, we considered it necessary for customers not to be aware of themselves
In order to respect the rights of consumers, we provide the necessary explanations for information.
Unfortunately, in order to make a profit, these brands use B1 burner sheets, with a slight increase in the price of Rials.
And in some cases, by providing a laboratory test with the general title of Grade B and not specifically B1.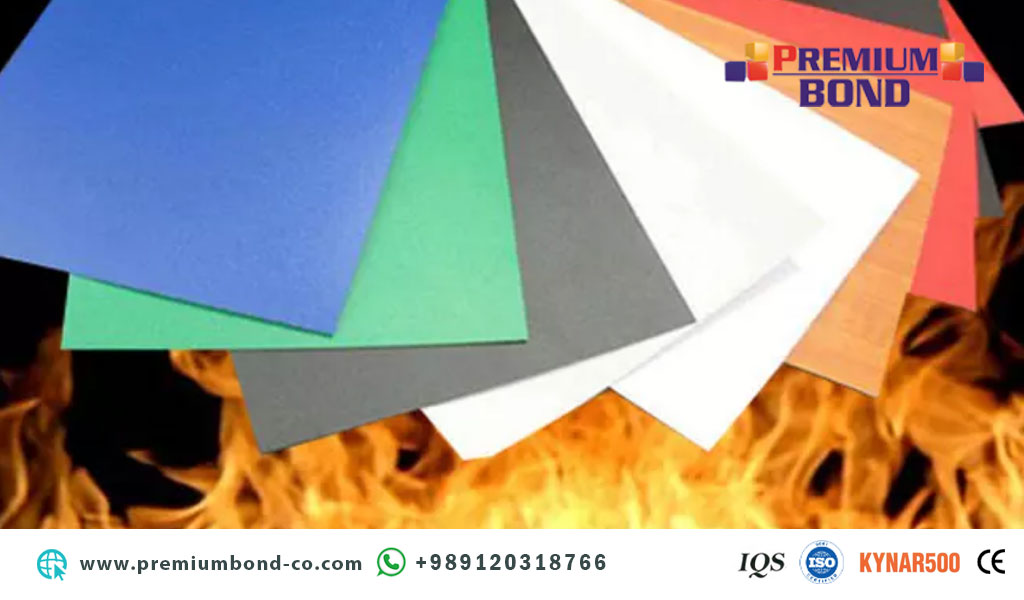 Fire Resistance Aluminum Composite Panel
This is while the premium band in order to improve the quality and safety of products
, Launches slow-burning sheets (Premium Bond Plus) without increasing the price.
Product safety offers slow-burning sheets (Premium Bond Plus) to the market without price increases.
It should be noted that the cost of supplying real grade B1 raw materials is more than 400,000 Rials per square meter.
And the cost of supplying real grade B1 PLUS raw materials is 800,000 Rials per square meter.
Fire resistance means that it does not ignite as a result of a fire, and by emitting carbon dioxide fumes,
it causes the fire to burn and suffocate, and this causes the material itself not to ignite and only due to heat. Change the shape of the fire.
These products are made of environmentally friendly materials that show a very high resistance to fire heat and produce the least amount of gas during a fire during an accident.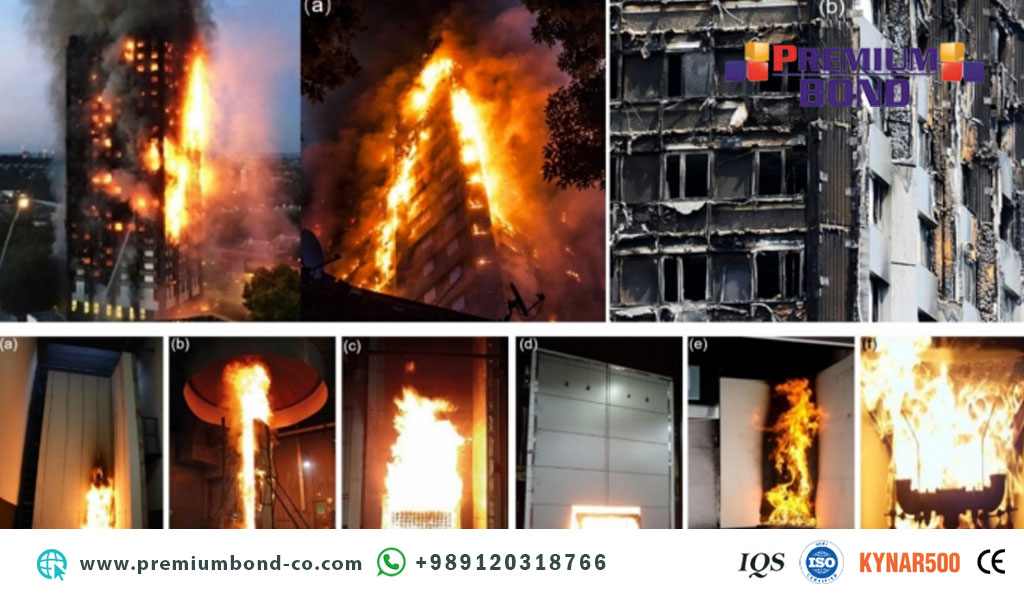 (Comparison of the behavior of premium bond slow-burning sheets and grade B fire-resistant fire)
| Grade B1 | Grade B (FR PLUS) |
| --- | --- |
| This product is difficult to ignite | This product is slow burning |
| In case of ignition, it turns off automatically | Reduces ignition speed |
| In the presence of fire, molten droplets do not drip from the product, which prevents the fire from spreading to other places. | In the presence of fire, molten droplets drip less from the product. (Relative to green polyethylene) |
| Due to the presence of certain minerals, in case of fire, these substances release water from themselves, which causes the flame to be extinguished. | The fuels in this type of core are lower and therefore have a lower ignition speed than conventional cores |
| In the case of employment, it produces much less smoke than conventional cores and FR PLUS grades | Combustion smoke is less than conventional cores |
| Halogen free and non-toxic substances are used to combat fires in the B1 core of premium bond. Some sheets use fireproof halogen materials that are toxic but reduce the cost. | Toxic substances have not been used in its composition for fire resistance. Some sheets use toxic materials that are cheaper to resist |
برای امتیاز به این نوشته کلیک کنید!