Composite facade with modern design
superadmin
composite facade design 
Composite facade with modern design
Iranians have a long history of building facades
And throughout history, from plastering and lime cutting to all kinds of tiles, bricks, and so on, they have used it for display.
But today, creating views with different and diverse materials and methods of execution is being pursued more seriously.
In this article, we will get acquainted with the images of the composite facade model with its modern and luxurious design.
Modern and luxurious composite facade models
Ever since beauty and comfort, comfort, safety and energy saving were considered for buildings,
Any kind of facade with any kind of building materials and at any cost,
They must be properly and properly maintained, and if the facade is damaged, the damaged parts must be completely repaired and repaired.
Today, composite sheets are used as exterior facades of residential, office and commercial buildings, renovation of facades of old buildings, interior decoration, exterior facades and decoration of shops and column coverings.
These sheets have many advantages such as light weight, easy formability, very high durability, variety of colors and designs, quick installation, resistance to weather conditions, easy maintenance and cleanliness, fire resistance, recyclability, replacement The panel is defective and..
Since composite sheets have a variety of colors
They are matte and nano, wood, mirror, granite and seven colors.
Today, the use of composite facades for buildings is very common.
The latest images of composite facade design
In this section, examples of exterior facades of buildings made with composite facades are depicted.
Composite facade with wood design
The images below are examples of the design of the facade of buildings with composite wood design.
As you can see, these views are very beautiful, stylish and attractive.
Exterior design with stone design composite
Another type of composite model used in exterior facades is stone-based composite, which is found in different colors.
The images below are examples of these exterior views.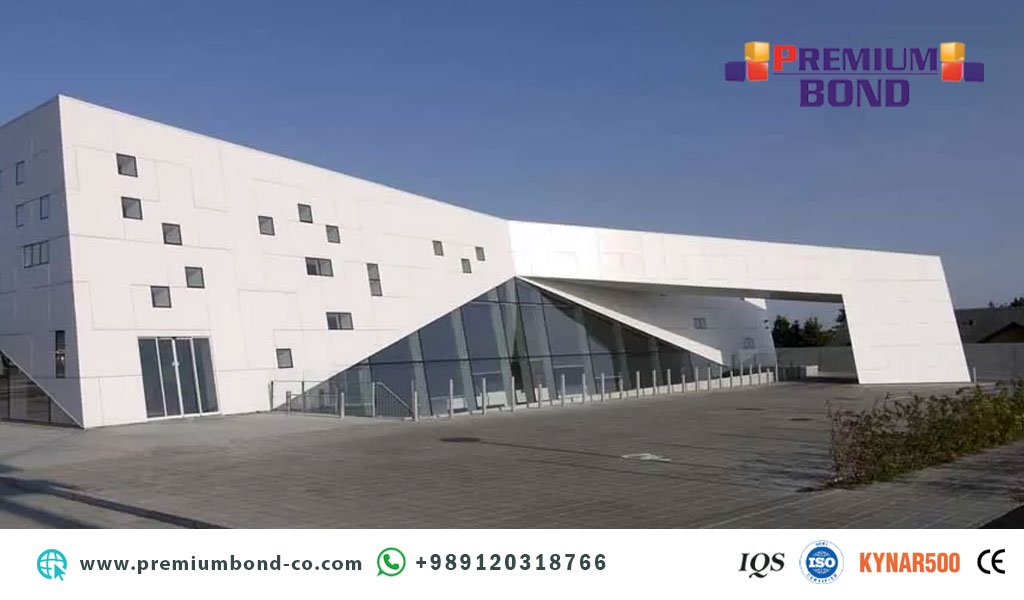 Color composite facade ideas
In addition to being modern, colored composites add more charm to the facade of buildings
And they make them different from other exteriors.
The images below show an example of a building made of colored composite facades.
Due to the different models of composite facades and their advantages, today these models are used in exterior facades of many buildings and apartments.
برای امتیاز به این نوشته کلیک کنید!